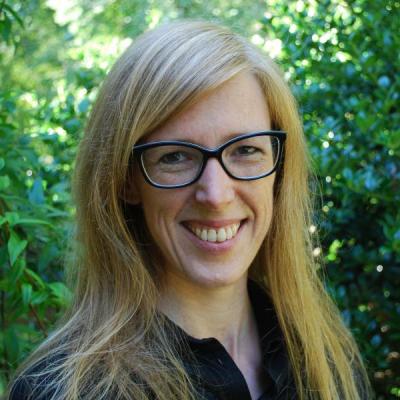 Ingie Hovland is a Limited-Term Lecturer. She has a joint appointment between the Religion Department and the African Studies Institute, and is an affiliate faculty member of the Institute for Women's Studies.
Dr. Hovland is a cultural and historical anthropologist of religion. She is especially interested in the history of globalizing Christianity in the nineteenth and twentieth centuries, and the interplay between Christianity (and religion more broadly) and gender. Her recent academic work has mainly centered around two book projects. The first examined the intersection between Christianity and colonialism and was titled Mission Station Christianity: Norwegian Missionaries in Colonial Natal and Zululand, Southern Africa 1850-1890 (Brill, 2013). The second project asks how the transnational first-wave women's movement changed Christianity, with a particular focus on a case study of the so-called "mission feminists" in early-twentieth-century Norway who started using new Christian ways of speaking, listening, reading, and writing.
Dr. Hovland also engages in the Scholarship of Teaching and Learning (SOTL) to think about how university/college students learn in the humanities. Here she is particularly interested in student perceptions and practices related to reading, and how to teach advanced reading skills.
For more information about her research, please visit her website at http://www.ingiehovland.net or follow her on Twitter @ingiehovland.
Education:
PhD, SOAS University of London, England