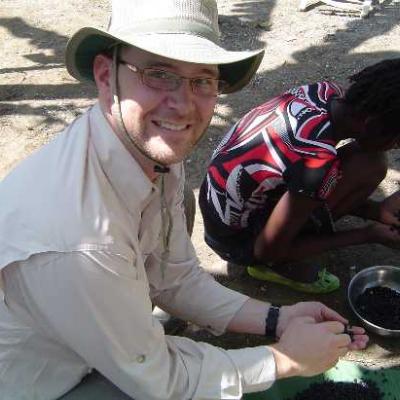 J. Derrick Lemons is an Assistant Professor of Religion at the University of Georgia in Athens, GA, USA. He graduated from Southern Wesleyan University with a Bachelor of Science in Religion (1994) and from Asbury Theological Seminary with a Master's (1997) and Doctorate (2008). His research and teaching are guided by his interest in the intentional innovations of religious subcultures and the influence of theology on Christians across time and space. He conducts ethnographic research about the influence of Leslie Newbigin on the Missional church movement within evangelical denominations in America. He also investigates the theological, social, and religious-community orientations of millennials in the Southeastern United States. Currently, he serves as the PI of a $217,000 John Templeton Foundation grant that has gathered anthropologists and theologians to develop an anthropologically-informed, reflexive, theological framework to aid research in the anthropology of Christianity.
Derrick's most recent publications include a forthcoming edited book with Oxford University Press entitled Theologically Engaged Anthropology; two articles in The Cambridge Journal of Anthropology entitled "The Slain Resurrected God: A Reconsideration of Anthropologists" and "The Christian Faith and The Ethics of Everyday Life: The Next Word"; a journal article in the Asbury Journal entitled "Communitas at the Tables: Jesus, the Marginalized, and the Modern Church"; a book chapter in The Bible in American Life published by Oxford University Press (2017) entitled "Feels Right Exegesis: Qualitative Research on How Millennials Read the Bible"; and a forthcoming chapter for Oxford University Press entitled the "Us-Them" Dilemma: The Need for Reflexivity while Teaching Interreligious Encounters.
In 2014, Derrick was awarded the University of Georgia Student Government Association Outstanding Professor Award and honored as a Discovery Program Namesake by the University of Georgia Dawg Camp Executive Board. He is the Director of the Center for Theologically Engaged Anthropology, a Willson Center Fellow of Religion at UGA, and the Vice President Elect of the American Academy of Religion for the Southeastern Region.
Center for Theologically Engaged Anthropology Website: http://research.franklin.uga.edu/tea/
Education:
DMin, Asbury Theological Seminary